Before you get started #
Before you dive into the tutorial below, make sure WPForms is installed and activated on your WordPress site. After that, you can install and activate the WPForms Repeater Field addon. In this step-by-step guide, we will walk you through how to install and activate the WPForms Repeater plugin.
Downloading the WPForms Repeater Plugin #
First, you'll need to log into your Codecanyon account. Once you've logged in, go ahead and Download the WPForms Repeater Field plugin zip from your Codecanyon Downloads page.
Installing the WPForms Repeater on Your Site #
Once you've downloaded your zip file, go ahead and navigate to the site where you'd like to install the addon. Then, inside the admin dashboard, go to Plugins » Add New and then click the Upload Plugin button.

From here, you'll see the option to upload the plugin. Click on the Choose File button and select the WPForms Repeater zip file you just downloaded.

After your file is uploaded, go ahead and click on the Install Now button.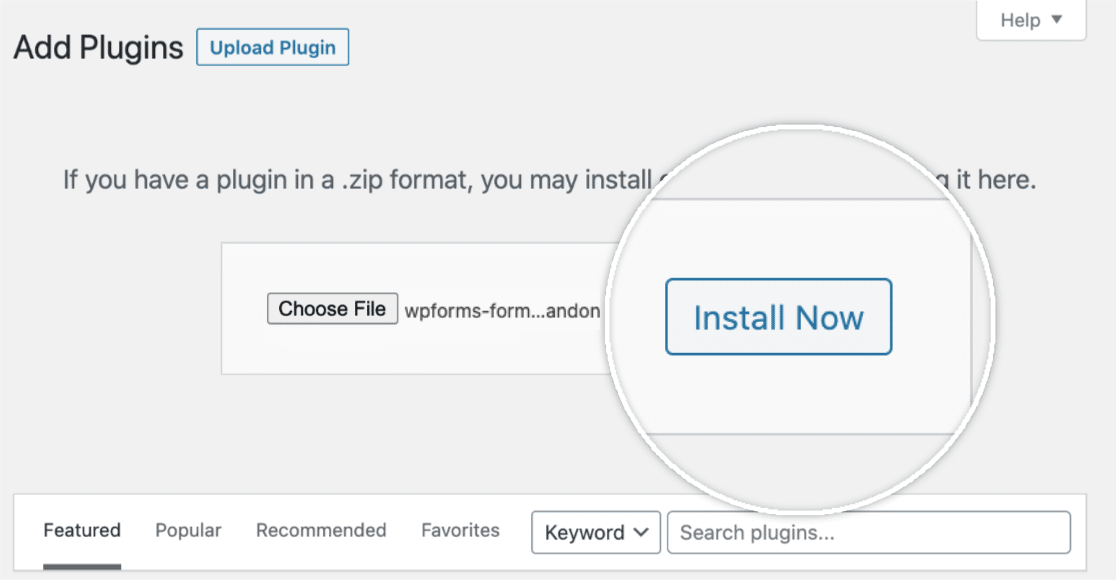 This will begin the installation process for you. Once the addon is installed, click on the Activate Plugin button to activate the addon on your site.
That's it! You can now begin using the WPForms Repeater field addon on your WordPress site.
Next, would you like guidance on how to use the repeater field on your form? Be sure to check out our guide on how to use the repeater field in WPForms for more details.
Install the WPForms Repeater Field